Meet Cristina, our
Saturday Artisan
. She is the owner and artist behind Ribbit Gifts. Cristina
specializes in everyday jewelry. She also support and giving back to her local community.
Let's get to know her more, shall we?
Tell us a bit about yourself and what arts/ crafts that you make?
I make cute stud earrings and everyday jewelry. A necklace, bracelet and earrings the can be worn any day and for any occasion.
What is the story behind your shop name?
I've been a lover of frogs since birth. So, Ribbit Gifts just seemed fitting :)
Who is your target market?
My jewelry is not geared toward any one specific person. I have jewelry for kids, teens, 20 somethings, moms and grandmothers :)
Which part of creation process that you enjoy the most?
I enjoy shopping for the charms I use.
For us who love to travel, could you share a bit about your beautiful town/ city?
I live in Arlington, TX. Home of the Dallas Cowboys, Texas Rangers and Six Flags. There's so much to do here.
Could you share on how your organize your products, we all can use a little tips here and there in this department?
I have bins and bins full of organized charms. I keep all shipping supplies together in a box with easy access to each part that I need.
What is your best seller?
My best sellers are my Starbucks Necklace and all of my animal themed bracelets.
How does your day go in general?
I check for orders in the morning. Get all of the supplies necessary. Get each piece done in the order I received them. Package them and mail them out. I have scheduled times where I do marketing through social media throughout the day.
How do you balance your personal and work life?
I schedule all of my marketing through social media which allows me to not be tied down to the computer. After my orders are prepared and sent out in the morning I spend quality time with my toddler. We go to the park, the library, swim in the backyard and just play.
What inspires you?
My daughter inspires me. I strive to show her how important creativity is and to do what you love.
What is your goal for 2014? And are you on the right track?
My goal is to continue to profit and donate 15% of my sales each month to charities and organizations near and dear to my heart. So far, I'm on track and hope it continues.
What is the key to success?
dedication and being unique
Any advice for others running their on-line shop?
Be patient. Success does not happen overnight for most. I barely made sales online my first year. Now, I have almost 300 sales in year 2. It just takes time and dedication.
What does handmade mean to you?
Handmade means unique, one of a kind items made with love.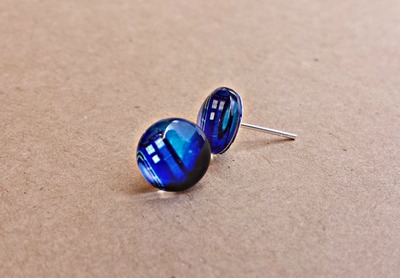 You can find Ribbit Gifts on
Facebook
,
Twitter
, and
Instagram
.
Would you like to be featured as a Saturday Artisan and sponsor a giveaway?

Here is how to apply.