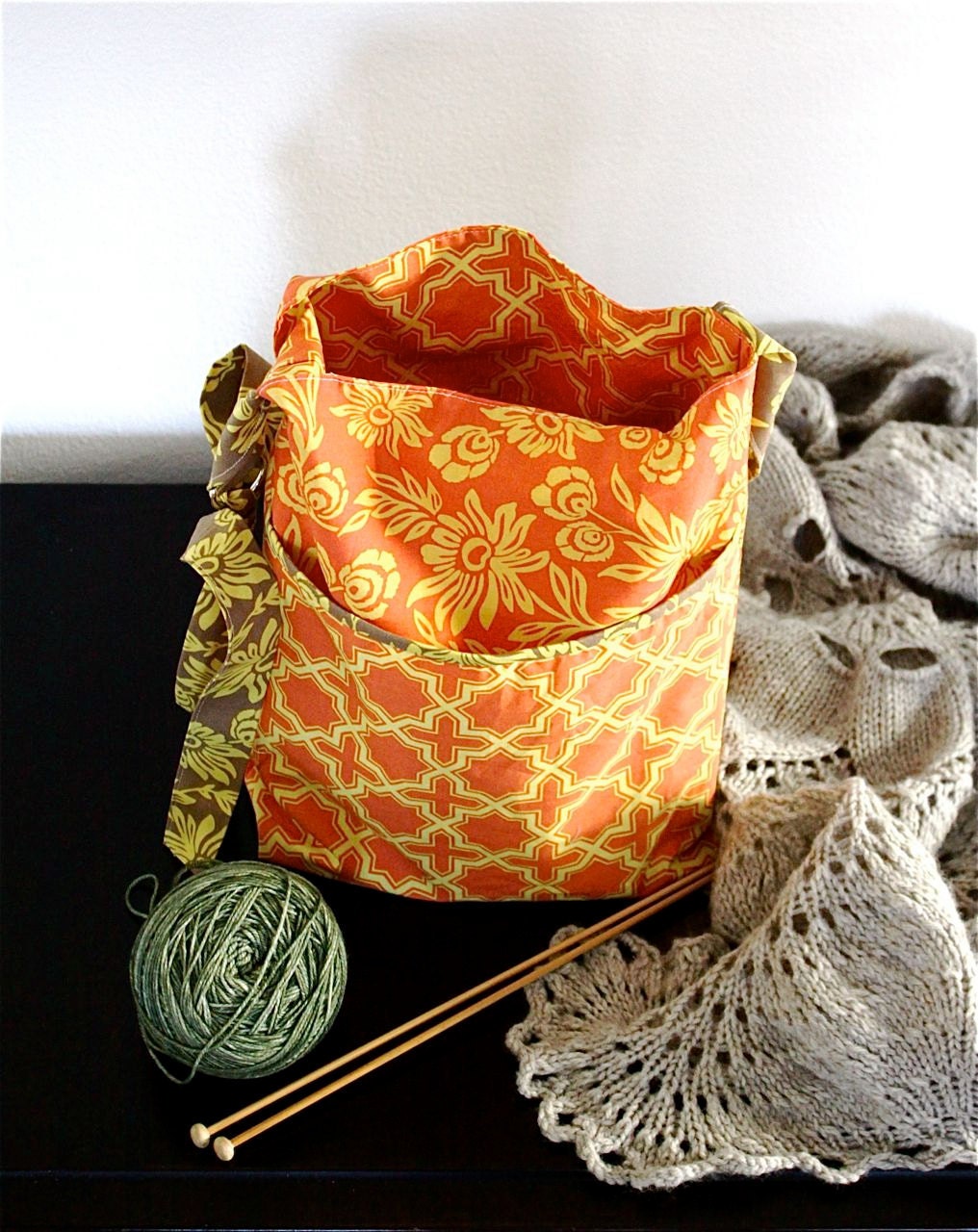 Meet Yasmin, the artist and owner behind
knitshearbliss
. She offers beautiful bags, totes and pouches, I know you'll agree with me. Read on and get to know more.

Tell us a bit about yourself and what arts/ crafts that you make?
I grew up in England, UK. I am a trained Graphic Designer and worked in the Design field until I had my daughter. When my first daughter was 3 months old, my family moved to California where we have resided to date. When my daughters were young, as a stay at home mum, I really missed the design field and began making my girls clothes. Both knitting and sewing. I started a successful online business "Creambunkids" clothing made from a mixture of new and vintage fabrics. I closed the business due to another family business commitment. This year, after thinking about it for toooo long, and from lots of "advice" from my family I decided to finally take the plunge and sell my crafts again.
What is the story behind your shop name?
My shop name is Knitshearbliss. Named after my blog knitshearbliss. Knitting is shear bliss to me.
Who is your target market?
My target markets are mostly knitters like myself, or anyone who appreciates my craft :-)
Which part of creation process that you like to do the most? - What inspires you?
My favourite part of the creation process is the inspiration I get from the hunt for fabric that isn't from the fabric store. I love to find fabric that would otherwise have been forgotten and left unused.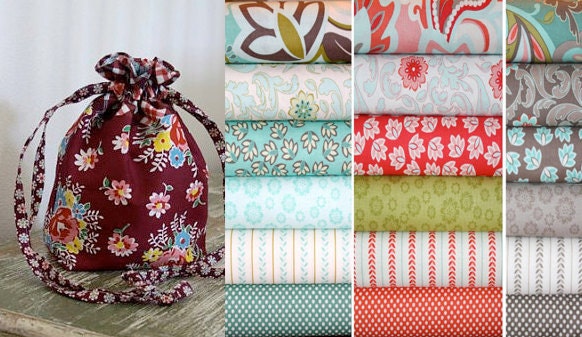 For us who love to travel, could you share a bit about your beautiful town/ city?
I live near San Juan Capistrano in Orange County California. San Juan Capistrano is a historic town mostly made famous for the Mission.
It is a beautiful little town, so unlike most towns in the Orange County area. It is steeped in history and architecture. There is a antique store that I have been frequenting for years, even before I used to live near here. I only just found out that it used to be a gas station/garage many years ago.
What is your best seller?
My two best sellers are the Pouch bags and the Swing Boho bag.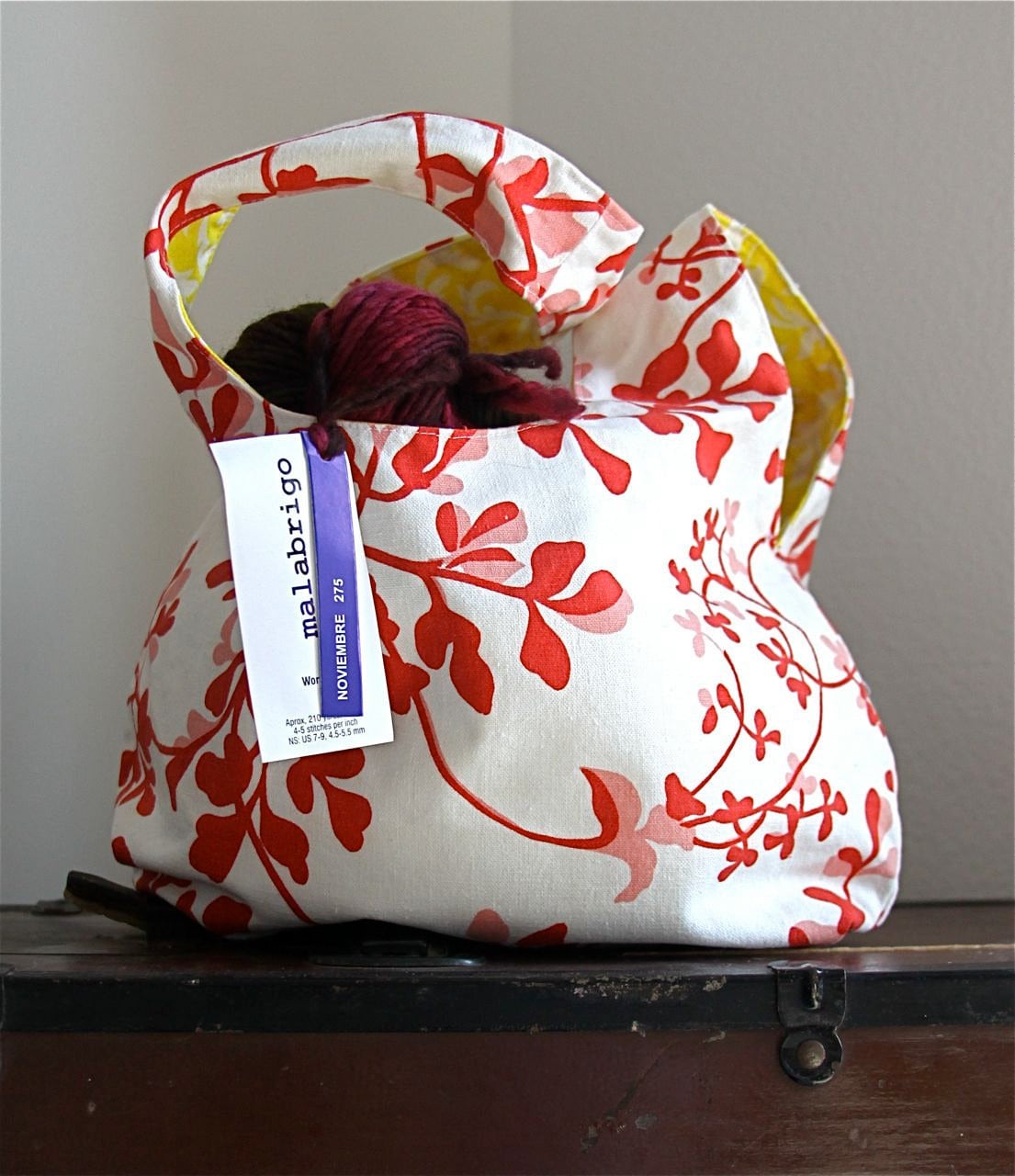 How does your day go in general?
My day is usually organized around my family first and then my craft.
How do you balance your personal and work life?
I try very hard to balance everything, I am not sure if I am successful at it though.
What is your favourite tool that you cannot live without?
A nice cup of English Tea (hee hee) to get me inspired and my vintage singer sewing machines that make me smile.
Any advice for others running their on-line shop?
Just do it. I thought about it selling on Etsy for several years until I made the leap. My advice is just do it, don't wait.
Saving money is important; tell us one thing that you do to save money?
To save money I buy online or use coupons, I also hunt through garage sales and thrift stores for thread and notions that I can use.
Stay-tuned for tomorrow's giveaway!