Happy Saturday!
Meet our
Saturday Artisan
, Kristin, the owner/ artist behind
NoodleBee Boutique
(cute name, right?)
Take a look at this
OWL Wipeable Pocket Bib
. The title says it all. It's
Adorable
(who doesn't love owl?). It's
Wipeable
(love this feature!!). And it has
Pocket
to catch all the mess which mean less work for me or any moms sweeping the floor. Functional as Kristin describes it!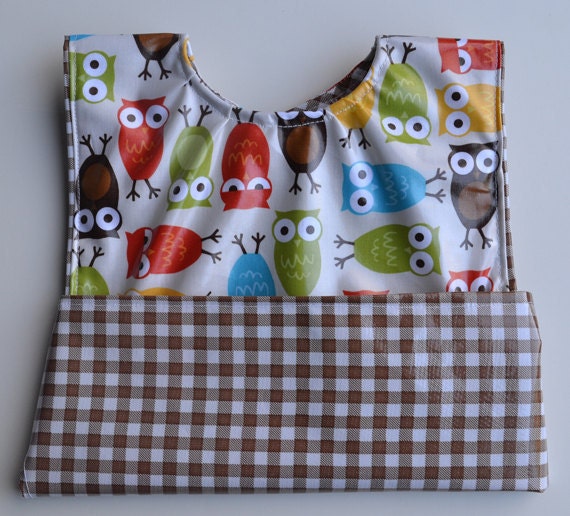 Learn more on how to organize your stuff from Kristin and if you're a scrapbooker who has photos stacked in a closet (I'm guilty of that!), I hope you get motivation from her goal this year.
Tell us a bit about yourself and what arts/ crafts that you make?
First and foremost I'm a wife and mother of two amazing kids. I know everyone says that but that's ok! I also am a full time art teacher (going on 11 years) and do as many crafty things around the house and with my kids as I can.
My shop sells functional and practical accessories for little 'mess makers' of all ages. I'm currently designing a line of reversible aprons and smocks to add to the shop.
What is the story behind your shop name?
When my son was a baby we called him 'noodle'. 7 years later I was blessed with my daughter and 'noodle' evolved somehow into 'noodlebee'. I was on an extended maternity leave due to complications with my daughter's birth last year and sewing was a good therapy for my recovery period. It was only fitting that I name the shop after her!
Who is your target market?
Currently my shop is for babies and toddlers, however I intend to expand the shop to sell aprons and smocks for pre and elementary school aged children.
Which part of creation process that you like to do the most?
Besides shopping for new fabric, my favorite part is putting the snaps on the pocket bibs. Adding those snaps makes the bib functional and I'm really proud of my design for them!
For us who love to travel, could you share a bit about your beautiful town/ city?
I live in Springfield, Virginia which is about 20 minutes south of Washington DC. I grew up in Arlington a stones throw from the city and I love living so close to such amazing culture. My husband and I make sure to visit as many events as we can with the kids and taking public transporation is a great way to do that. If you visit, the Lincoln Memorial at night is an amazing thing to see!
Could you share on how your organize your products, we all can use a little tips here and there in this department?
Organization is something I'm always working on. I really like everything to be organized not only so that I can be more efficient, but also so that things look good. I work out of a tiny townhouse with no spare room for crafting so once I got started on this new venture I had to be very creative in finding storage space. I moved all of my clothes to one side of my closet and now my fabrics, notions, plans, and sewing machine live there. I use lots of plastic bins under the bed too. Everything is hidden away but easily accessible for the times when I work.
What is your best seller?
The pocket bib. This bib is 100% wipe-able. Parents love it!
How does your day go in general?
5:45 - 6:30 is my 'me time' when I'm getting ready for work completely ALONE! Everyone else is still asleep so I can shower, dress, eat breakfast in peace.
I teach from 7:30 - 3 and then pick my daughter up from daycare by 4. I try not to have to run errands after that but occasionally we have to.
Usually we are home doing homework and all of the other chores and getting dinner ready by 6. Sometimes there are sports schedules to work around. The kids go to bed between 7:30 - 8:30. After that it's ME time again. That's when I go on PINTEREST, check out my favorite blogs, cut fabrics, sew, scrapbook, or veg out with my hubby & our Netflix. 10:30 is lights out!
How do you balance your personal and work life?
As a teacher my personal life sometimes blends with my work life. My son attends my school so his friends (my students) know me outside of school.
For the most part though I leave 'work' at 'work'. My family is more important. I don't do school related grading or assignments at home. I only check school emails until 4pm on weeknights and not at all on the weekends. These little things make a huge difference for how relaxed I am at home and how much of mommy my kids actually get.
What inspires you?
Pictures. I had the idea for PINTEREST about 10 years ago :) I love looking at the way people do things, new products, new ideas. I am a visual image junkie.
What is your goal for 2012? And are you on the right track?
My goal was to do Project Life in 2012. Project Life is memory keeping system developed by Becky Higgins. I'm doing really well maintaining my PL binder. I post my weeks on my blog which helps me stay on track.
What is your favourite tool that you cannot live without?
My Netbook.
How do you promote your shop?
My shop is very new. I have a
Facebook Page
and I'm always posting things on there. My friends are good about spreading the love too. For each sale I send the buyer several business cards with coupon codes on them and a note telling them to share with friends.
Any advice for others running their on-line shop?
Pictures are really important. I am always retaking pictures and making sure I edit them well. Unfortunately for me natural light isn't always available when I am crafting at night so I don't get around to posting as many listings as I could if I was home during the day.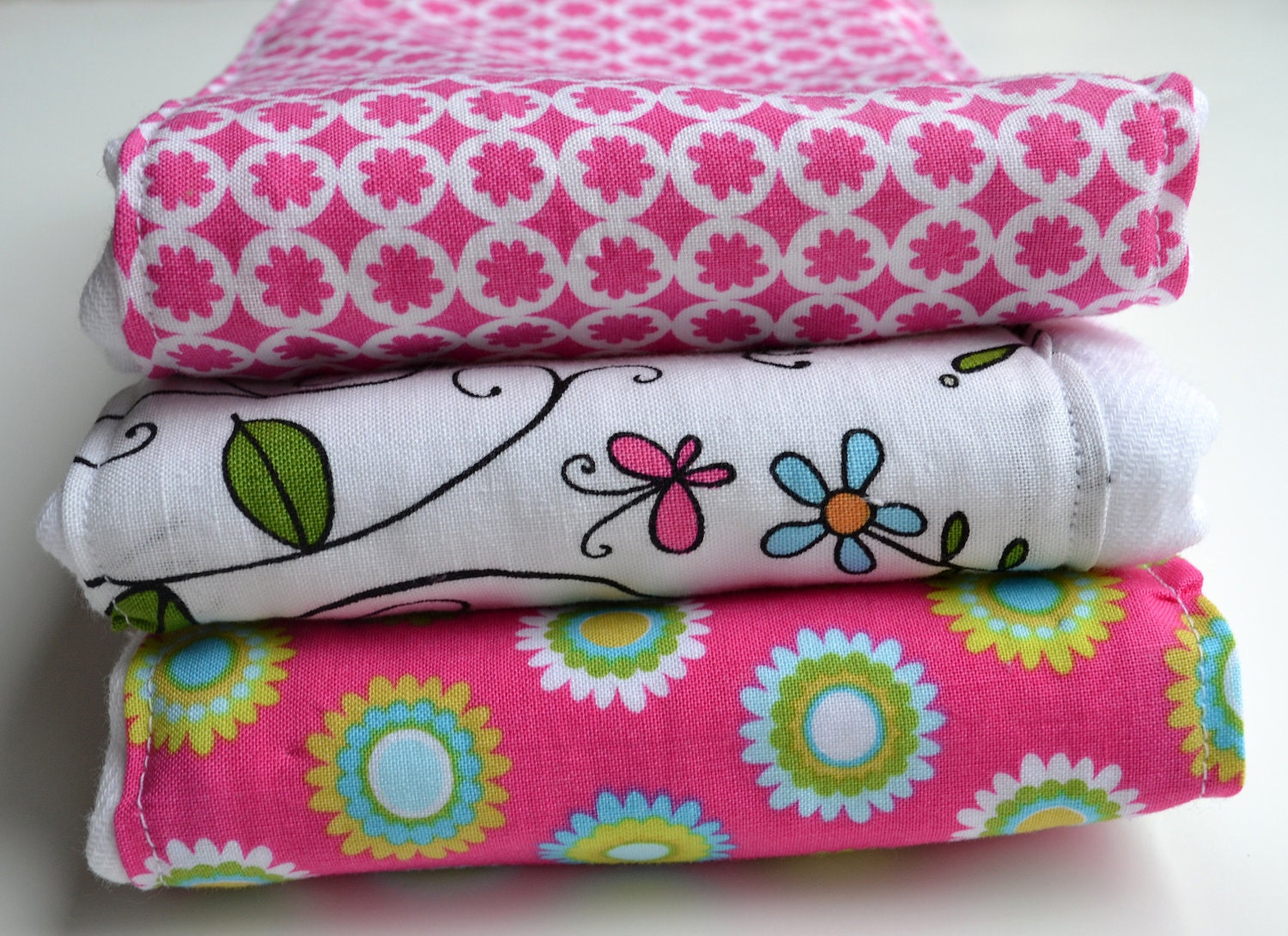 Saving money is important; tell us one thing that you do to save money?
My husband and I got married 2 weeks after college graduation and had our son 3 years later. Raising a baby at 25 in the DC area is tough! We've always been on a budget! My tip for children's clothes is to shop at second hand stores whenever possible. Your children will outgrow items too quickly to spend a lot of money on them. Shoes, however, I am a stickler for buying new. Children's feet are always growing and I insist on having a fitting every time!